CNN YAIOMBA RADHI KENYA KWA KUITANGAZA KUWA NI KITOVU CHA UGAIDI
Shirika la Utangazaji la CNN limeiomba radhi Kenya kutokana na kitendo chake cha kuitaja nchi hiyo kuwa ni "kitovu cha Ugaidi"kabla ya Rais wa Marekani Barack Obama kufanya ziara nchini humo mwezi julai mwaka huu.
Kupitia ukurasa rasmi wa Rais wa Kenya Uhuru Kenyatta kwenye mtandao wa kijamii wa Facebook ameandika kuwa Agosti 13,mwaka huu amekutana na Makamu wa Rais na Mtendaji Mkuu wa CNN,Tony Maddox aliyemtembelea ikulu na kuomba msamaha kwa niaba ya CNN kwa kitendo cha chombo hicho cha habari kutangaza kuwa Kenya ni kitovu cha ugaidi kabla ya Rais Obama kutembelea nchi hiyo
Kitendo hicho cha CNN kutangaza jambo hilo kabla ya ujio Obama nchini humo kilisababisha mjadala wenye hisia kali kwa raia wa Kenya kupitia mtandao wa twitter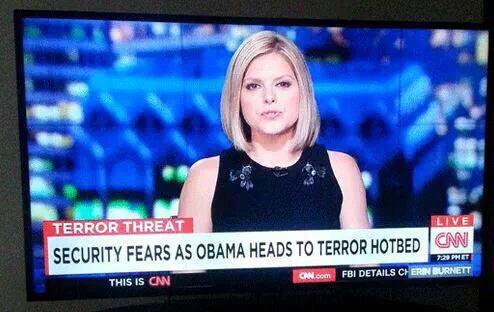 Rais Uhuru Kenyatta ameandika "Today I held a meeting with CNN's Global Executive Vice President and Managing Director, Tony Maddox, who called on me at State House, Nairobi. He personally de
livered an apology on behalf of CNN International and expressed deep regret after portraying Kenya as a 'hotbed of terror' ahead of a visit to Nairobi by President Barack Obama last month.
He admitted that the description of Kenya as a "hotbed of terror" was both ill fitting and undeserved.
I expressed my deep disappointment at the story not only on behalf of the government, but also because it angered the people of Kenya. I reiterated that the war on terror was a global threat, not exclusive to Kenya, and that Kenya's troops and her people have made great sacrifices and still do, to keep Kenya and the region safe.
In one stroke, CNN's description of Kenya as a 'hotbed of terror' undermined the sacrifices made by our Kenyan troops, and the value of hundreds of lives lost, and relegated them to nothing. That's why Kenyans, as expressed by those on Twitter, were so angry. Kenya is nothing like the countries that have real war. There was no reason to portray Kenya in that way.